Advantages

Increases access to doctors
Be less frustrated and get care when you need it

See doctors you know
Be confident and comforted in knowing your care-giver

As easy as a phone call
Low tech and high satisfaction

Less interruption
No driving, no parking, and no waiting. Minimal impact to your productivity

Same co-pay as usual and Use personal insurance
Use the same insurance as you do at your provider's office Better Care
Complete coverage via remote patient monitoring and behavioral health integration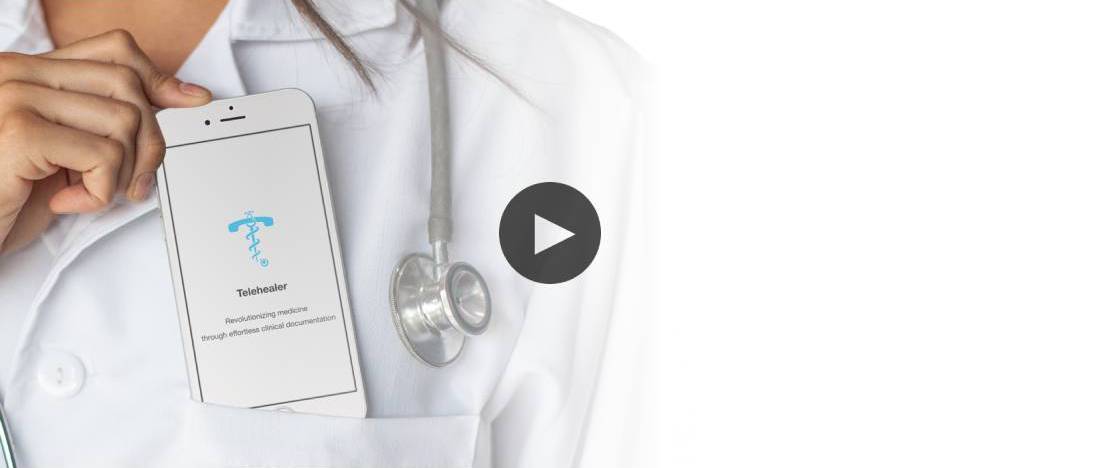 Pricing
No extra cost to use the app. Use the same insurance as you do at your provider's office.
Workflow
1. Download the app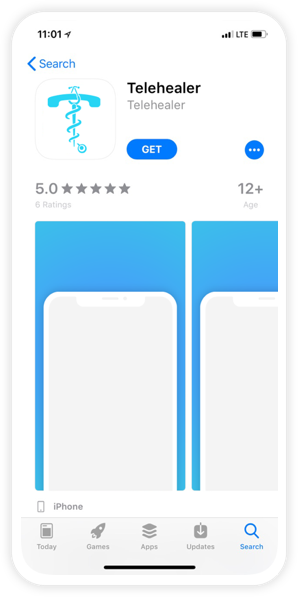 Download the patients app from the AppStore
2.Register an account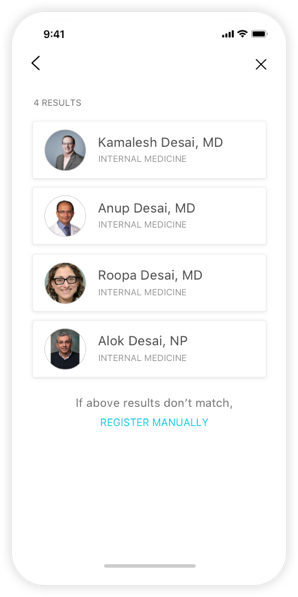 Register for an account using basic demographic info, along with your phone and email address
3.Lookup your doctor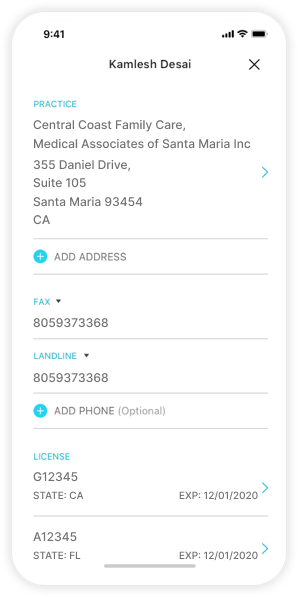 Lookup and establish care with your specific providers
4.Appointment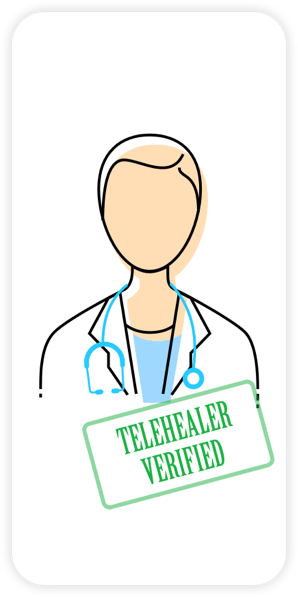 Send requests for appointments to your provider through the app or via traditional means
5.Consent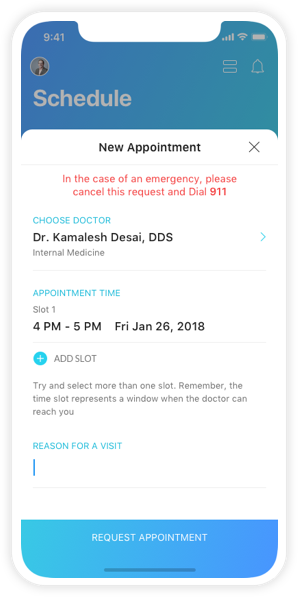 Consent to a telemedicine visit and confirm your insurance status and demogprahics prior to the call.
Note: Any required payment will be collected by your provider's office
6.Patient History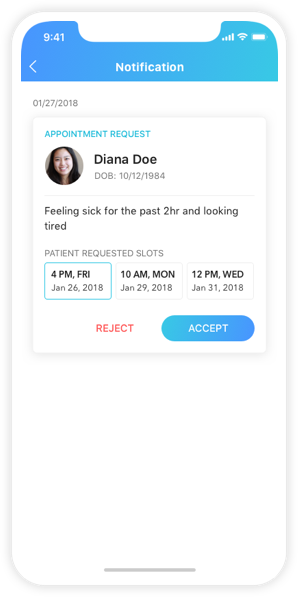 Upload any documents that you'd like to review with your doctor
7.Vitals
Measure your vitals using FDA approved medical remote patient monitoring at your convenience or during a live video call
8.Video Call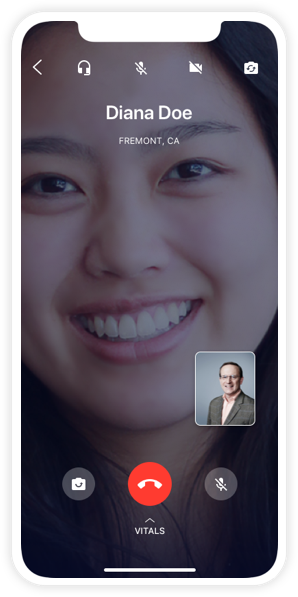 Answer video calls from your provider at the scheduled appointment window to discuss your issues
9.Orders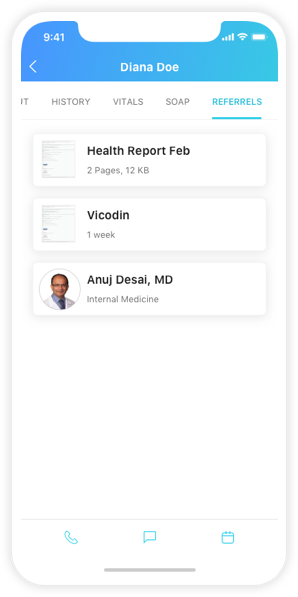 Receive prescriptions, lab/radiology orders, and specialist referrals through the app
10.Transcript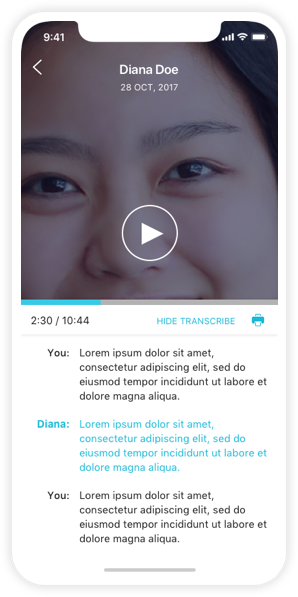 Upon completion of the visit, review video of the entire encounter
Remote Patient Monitoring Devices
One-time purchase from a list of remote patient monitoring devices here – https://ihealthlabs.com
The TeleHealer platform currently supports the following types of remote patient monitoring devices – Blood Pressure, Pulse Oximeter, Weighing Scale, Thermometer, and blood sugar (TBD)
Behavioral Health Integration
ASRS (Adult self-reporting system) - ADD/ADHD screening for adults - BHI Form
PHQ9 (Depression screener) - BHI Form
MDQ (Bipolar screener) - BHI Form
Diabetes screening questions
COPD screening questions
Sleep apnea screener
GAD7 (Anxiety screener) - BHI Form
Alcohol abuse - BHI Form
Dementia screener - BHI Form
Contact Us
Headquarters
253 Regulus Ave, Lompoc, CA 93436
Medical Office
355 Daniel Drive, Ste 105 Santa Maria, CA 93454
Customer Support
support@telehealer.com
(805) 717-2245 (Providers Only)
(806) 2-HEALER ((806) 243-2537)